Glenhaven Monte Cristo (SW)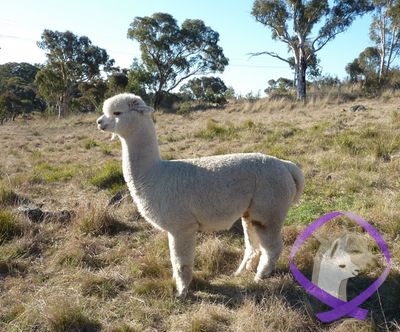 Glenhaven Monte Cristo
1/4/2008
142796
Peruvian Sire
Cedar House Tijera Hugo
Peruvian Dam
Shanbrooke Casanova
Glenhaven Damara
Coolaroo Legato
Not Applicable
Sadly we lost Monte, our only in-house certified male, in 2017 due to a jaw infection, without having had the opportunity to use him over our white girls as much as we would have wanted. However, his daugthers and sons are proving to have retained the beautiful qualities of his fleece.
He was an upstanding strong-boned macho with excellent coverage of ultra soft, bright white dense fleece. His fleece has a deep, bold crimp which is not marred by guard hair.
Fleece statistics:
2011 (4th fleece): FD 21.3 mic SD 3.5 CF 98.3%
2012 (5th fleece): FD 21.4 mic SD 3.8 CF 97.7%
These fabulous fleece stats were retained right up to his 8th and final fleece. He is greatly missed on our farm.